Biggest missed opportunity of the night was Ashley Benson. Not one thing flattering about this look, which is a huge bummer since she normally brings it.
Cat Deeley in pants I'm sure I wore for a dance recital at 14.
The Jenner sisters have a pretty sweet life for a couple of teens.
Oh man, another majorly missed opportunity. 50 pounds down and this is the dress Jordin Sparks chose to show it off?
Wow is right.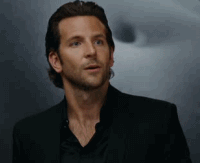 Nina Dobrev in J.Mendel. Light makeup and easy hair was a big deal for this event.
Could Kendall Jenner, Victoria Justice, and Nina Dobrev not pass as sisters? She looks more like them than Kylie!
Tia Mowry wore a Chagoury yellow lace dress (previously seen on Katy Perry on Ellen). Yellow was a big deal last night, too! Hold the phones and check out Zooey Deschanel without black tights on!
Let's look at some of the boys now (and K Stew).
What.The.Eff. Is it your first day of high school?